Tanjuwara Bibi, 40 years old is a resident of Diamond Harbour. They have 5 children and it was difficult for them to provide food by living in the locality. Every year they had to migrate in other town extra wages, keeping their family in neighbor support. 4-5 months were really nightmare. After joining in SHG she took the 1st loan where they take a lease for cultivation, work hard and got the result. After the full repayment she applied for 2nd loan and purchase 6 bighas land.  Presently they have 10 bighas land, stopped migrating to other town and looking after their children with love and care.
Resident of village Amta, Shankar, a tribal is a marginal farmer has 5 bighas land out of which 60% are moderately sloppy. For a family of five  it was difficult to survive on such a small patch of less productive land, which led them to migrate to Barddhaman for construction work. However, his fortunes started to change with his association with tribal development project under NABARD's project, wherein 40 mango saplings and 100 others were planted on his 2 Bighas steeply-sloppy-barren-land. Mango production soon started to add around 15,000 per annum in the family income and allowed his children to join the local private school. In the year 2016, Shankar got an opportunity to visit Purilia and to learn about Broccoli cultivation. He liked the idea very much and developed Broccoli saplings for his area. He harvested around 10 KG Broccoli which added additional 5000 to his family income. Now, apart from the regular farm activities, they cultivate vegetables throughout the year.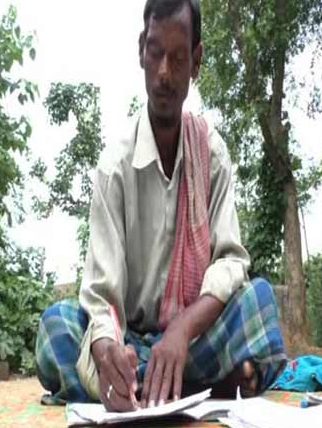 Ramesh Das, 28 years living in Andul, Howrah left school at 11 yrs when his father died due to an accident. For family need he started working in a cold storage and had to carry heavy bags. His owner was impressed with his work and honesty. With the help of his owner he started rickshaw pulling on rental basis and somehow gets relieved from carrying heavy goods. He understood that cycle rickshaw is gradually emerging as an indispensable mode of transport. In 2017, he came in touch with Rickshaw Sangha programme of Sahara Utsarga Welfare Society and deeply gets involved. He took the lead by mobilizing others to attend the same. He got his own rickshaw from SUWS though his sister along with a self identity card, dress and orientation on communication. Now he is married, living a sober life with his one year daughter.